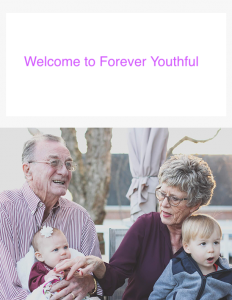 My name is Michel and I live in Sunny South Africa.
On this website I aim to provide useful information pertaining to aging gracefully, staying healthy and most importantly, staying forever youthful on the inside.
Let us start Forever Youthful with a post on Reversing The Aging Process.
On this website will be looking at the different factors that affect the production of collagen, on the external front, concerning the look and feel of skin.
On the internal front, which is equally important, we will look at what is crucial to keep you young and healthy on the inside.
So this is the perfect read if you want to tap into the fountain of youth.
Click here to read about the benefits of Reverse Aging.
To find out how to look younger for longer, there are some habits that you need to get rid of – click here.