Here are some great examples of women who have become successful later in life. I shall call them age defying women, as their age didn't limit them in any way. In fact, in most cases, the wisdom of age is what makes these age defying women successful.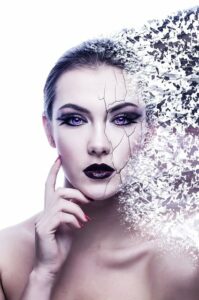 There is a misconception in our society that once you reach a certain age you are done for, and it is a downhill ride from there. In other words, you have passed your sell-by date and cannot be successful, progress in life, or even have fun.
People think once you have hit your 40s or 50s that's it, but you may be pleasantly surprised to learn just how many women in and out of the public eye didn't achieve their success until much later in life.
Unfortunately, we have become a nation obsessed with youth and anybody who doesn't fall into that category is expected to sit back and let the younger ones take a crack.
Never listen to that rubbish, just take a look around you at all the amazing women that you know and a lot of them only find their wings later in life.
Here are some examples of age defying women who blossomed later in life.
Age Defying Women
One of the famous age defying women that stands out for me is Meryl Streep. She did start her career young, but look how she just gets better and better with age.
Julia Child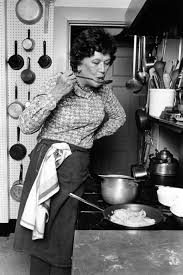 Julia Child grew up in a wealthy family and had dreams of becoming a writer.
She worked for the government and moved to Paris when she met and married her husband.
It was then, at 36, that she started attending cooking school and from there she (and two of her student friends) opened their very own cooking school. The trio wrote a cookbook that was designed to make French cooking easy for the American audience. It spent five years on the bestseller list when it was released.
Julia Child then made an appearance on a public access television program which led to her very own cooking show.
For a woman who was in her late 30s when she started learning how to cook, she went on to be admitted to the Culinary Institute's Hall of Fame and also received the Legion d'Honneur, France's highest honor.
Laura Ingalls Wilder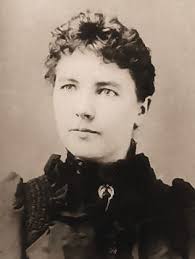 We probably best remember her for the television series that was made and based on her books called Little House On The Prairie. Melissa Gilbert brought her to life and Michael Landon made us fall in love with her Pa. It turns out that she didn't start writing those books until quite late in life.
Her first novel was published at the age of 65 and another 11 followed al(though, some of them were only published after her death).
She was born at a time when women were expected to focus on their families and put aside any career notions and ideas.
Laura Wilder may have married young and worked on the farm alongside her husband, but she didn't let that stop her from following her dreams. She was 64 when she decided to start writing her story.
Kathryn Joosten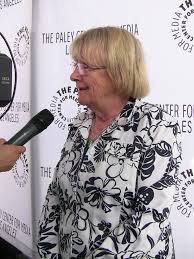 You will probably know her better as Mrs. McCluskey from Desperate Housewives, but she didn't start pursuing her dream of becoming an actress until she hit her 40s. She was a nurse throughout the 60s and 70s. When she divorced her husband, she decided to chase her childhood dreams.
She started out as a street performer at Disney World and then in 1995 she made the move to California.
She appeared as a guest in sitcoms and also landed a recurring role on The West Wing (her big break at the age of 60).
This double Emmy winner is proof that it's never too late to go after your dreams.
Phyllis Diller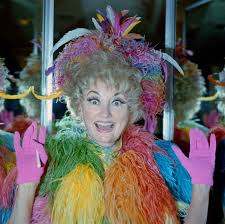 When we look at the history of women in comedy it's difficult to overlook the impact that Phyllis Diller had. She was famous for being eccentric as well as her takes on suburbia, but she didn't taste success until she was almost 40.
She married in her early 20s and had six children with her husband. She had been working as a journalist before appearing on a game show, hosted by Groucho Marx.
The response was so positive that she appeared at a comedy club, aged 37. They told her she was too old, nevertheless, she persisted. Not only did she succeed in film and as a comedian, she published her first (of five) books when she was 46.
Cathy Bates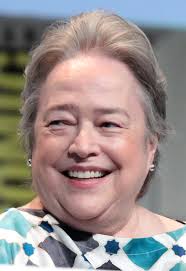 Cathy Bates began her career on the stage and at 33 won her first Tony Award for best lead in a play.
She went on to win an Academy Award for her role in Misery when she was 42.
Since then she has done many films and won many more awards. She is a stunning example of how to get better with age.
Dolly Parton
Now this is a singer that I have absolutely loved since I was a child, and she hasn't slowed down yet even though she is well into her 70s.
With a career spanning over fifty years, Dolly Parton has been described as a "country music legend" and has sold more than 100 million records worldwide, making her one of the best-selling female artists of all time.
Success takes time, no matter how old you are.
Is there something you have always wanted to do and been too scared to try?
Remember you are never too old to become another one of those age defying  women.
It is always best to try something, or you will forever wonder if you would have succeeded at it, and a life full of regrets is no way to look back at your years.
If you have the drive and the passion, you have the power to make anything happen, so go and make it happen.
Let the successes of the women above, along with the likes of Jane Lynch who didn't get a big break until she was 49, Leslie Jones who was 47, or Lucille Ball who didn't really attain her fame until she was 40.