Discover the secrets to achieving timeless beauty with these simple skincare solutions. We all desire youthful, radiant skin that looks and feels nourished and smooth, regardless of our age. However, true beauty goes beyond just skincare routines – it is a reflection of our overall lifestyle choices.
By incorporating these five healthy habits into your daily routine, you can ensure that you look and feel your absolute best, radiating with beauty.
This article may contain affiliate links, which means the owners of this website will get a small commission if there are any qualifying purchases.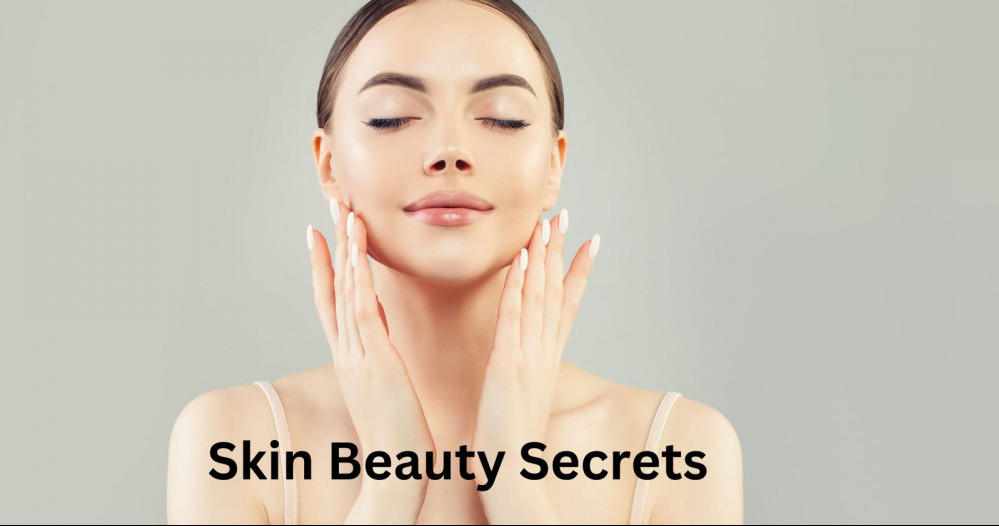 Skin Beauty Solutions To Combat Ageing
Quench Your Skin: The Power of Hydration
Hydrate your skin from within by drinking 7-8 glasses of water a day. Our cells are predominantly composed of water, so keeping them well-hydrated will result in plump, supple, and luminous skin. Additionally, incorporating healthy fats like avocados, extra virgin olive oil, nuts, and fatty fish into your diet will further enhance the radiance of your skin.
Detoxify and Clarify: The Key to Freshness
Cleanliness is the foundation of beauty. Start by regularly cleaning your makeup brushes and face cloths to prevent bacterial buildup. These hidden culprits can wreak havoc on your skin, leading to breakouts and dullness.
Utilize your face wash, shampoo, or a specialized brush cleaner to keep your accessories pristine and bacteria-free. For an ancient detoxification secret, enhance your bathing routine with Epsom Salt and Bicarbonate of Soda, allowing their invigorating properties to purify and clarify your skin.
Achieve a Shine-Free Complexion: Gentle Care for Oily Skin
Don't be tempted to over-cleanse your skin if you have oily skin. Excessive cleansing and exfoliation can strip away natural oils, prompting your skin to overproduce sebum, resulting in an even oilier complexion. Instead, cleanse your face no more than twice a day with a gentle cleanser, exfoliate up to twice a week, and never skip moisturizer.
By embracing this balanced approach, you can achieve a shine-free complexion while still maintaining your skin's essential moisture.
Turn Back the Clock on Aging: Embrace Beauty Sleep
Sleep is a vital component of your beauty routine. Make sure to get 7-9 hours of uninterrupted sleep every night to allow your skin optimal time for renewal and repair.
Enhance this process by resting your head on a 100% pure silk pillowcase. By doing so, you can lock in moisture, keeping your skin hydrated, and plump, and reducing the appearance of fine lines and wrinkles.
Revitalize Stressed Skin: Escape the Clutches of Tobacco
One of the biggest enemies of youthful skin is tobacco smoke. It inflicts oxidative stress, impairs collagen production, and increases melanin production, leading to premature aging and a lackluster complexion.
Avoid tobacco smoke at all costs, as nicotine narrows blood vessels, hinders oxygen flow, and prevents nutrients from reaching skin cells. By steering clear of this harmful habit, you can revitalize stressed skin and restore its natural radiance.
Incorporating these skin beauty solutions into your daily routine will set you on the path to eternal beauty.
Remember, true beauty extends beyond skincare products, and it requires a holistic approach. By maintaining healthy habits and embracing these skin beauty solutions with some self-care, you can unleash your inner radiance and capture the essence of timeless beauty.