If you are wondering what is tea tree essential oil, read on. Tea Tree Oil has been used by the Aboriginal people of Australia for centuries and is revered for its antiseptic and healing properties. These native Australians crush tea tree leaves to extract the oil, then inhale it to treat coughs and colds or apply it directly to the skin for healing.
In addition to its scientifically backed benefits, tea tree oil is inexpensive and safe when used as directed.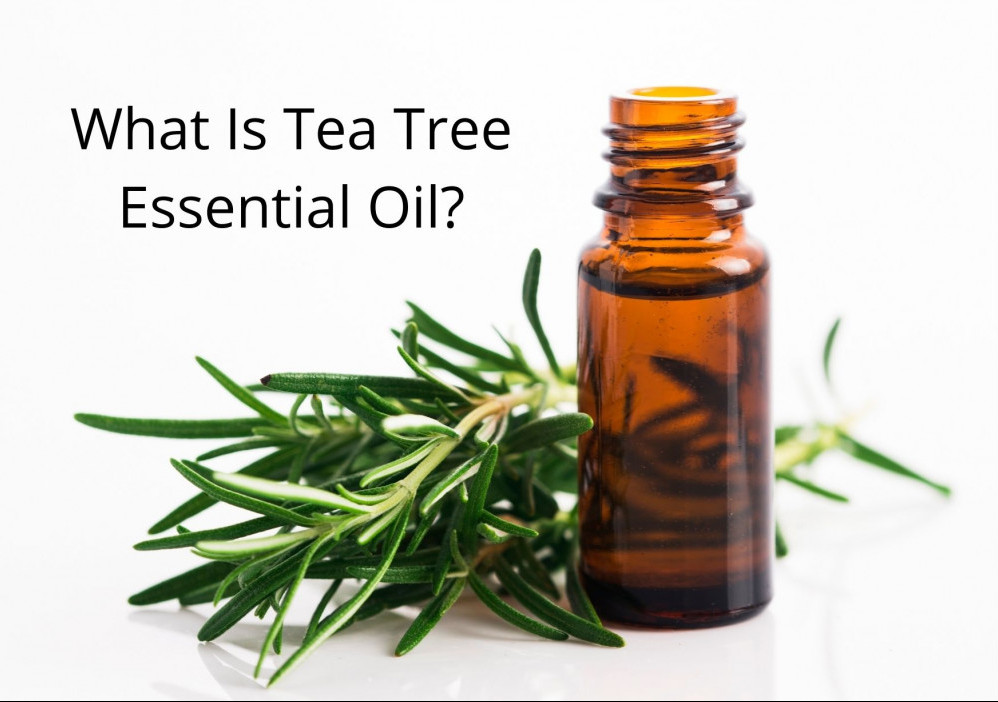 What Is Tea Tree Essential Oil?
Tea tree oil, also known as melaleuca oil, is an essential oil that comes from steaming the leaves of the Australian tea tree. Melaleuca alternifolia is a small tree native to Queensland and New South Wales, Australia.
When used topically, tea tree oil is believed to be antibacterial. Tea tree oil is commonly used to treat acne, athlete's foot, lice, nail fungus and insect bites, amongst many other issues.
Tea tree oil is available as an oil and in many over-the-counter skin products, including soaps and lotions. However, tea tree oil should not be taken orally as it can cause serious symptoms if swallowed.
Today, tea tree oil is widely available as a 100% undiluted, or neat, oil. Diluted forms are also available, ranging from 5–50% strength in products designed for the skin.
Tea Tree Essential Oil Uses
Tea tree essential oil has so many uses, and I have listed some of them below:
Great for Acne and Pimples as it helps to dry out the pimple and acts as a disinfectant.
Works great as a hand sanitizer.
Spray onto the affected area between the toes, and it will cure athletes foot.
Works well for minor abrasions. Simply apply to the area two to three times daily.
The same goes for bacterial infections.
It works for bedsores too. Keep the area dry and apply Tea Tree oil up to three times a day.
Try it next time you get bitten or stung by an insect.
Works well for minor burns, but do not apply to open skin.
Cold sores. Tea Tree Oil helps to treat and prevent cold sore blisters.
Helps with dandruff, itchy and oily scalp. Add 2 to 3 drops to your shampoo.
Applied directly to the underarm area, it works well as a deodorant.
Use it for eczema or psoriasis by putting a few drops in your cream.
Apply to fungal infections and ring worm 2 to 3 times daily.
Works well to get rid of foot and nail fungal infections.
Try it for head lice.
Add to your gargle for laryngitis and a sore throat.
Rinse your mouth with some in your mouth wash twice daily for gingivitis or mouth ulcers.
Also helps for sore gums. Do not swallow.
Other Household Uses For Tea Tree Oil
Tea tree oil has been shown to kill or repel insects.
Tea Tree Essential Oil also makes a great all-purpose cleaner. Simply combine 20 drops tea tree oil, 3/4 cup water, and a 1/2 cup apple cider vinegar in a spray bottle. Make sure to shake the bottle before each use.
Try adding a few drops to your dogs shampoo as it helps prevent ticks and fleas.
Add 5 to 10 drops of Tea Tree Oil to your dishwasher dispenser.
To kill germs, add 5 to 10 drops of Tea Tree Oil to each load of laundry. This both disinfects and leaves your laundry smelling clean and fresh.
Try adding 3 to 6 drops to your humidifier to disinfect and refresh the air.
How Not To Use Tea Tree Oil
Do not use while pregnant.
Do not use if you are allergic or have sensitivity of any kind when using tea tree products.
Never use undiluted tea tree oil on children under the age of twelve.
Never to be used internally, so do not swallow.
I trust you now know what is tea tree essential oil and more about what it can be used for. Please feel free to comment below if you have any questions.